Ultimate Lash Kick Starter Bundle USA
It is expected that the lash industry will reach a massive $ 1.5 billion market in five years, according to ABC News Report…
Are You Ready To Be A Highly Paid, and In-Demand Lash Artist in Record Time?
In this course, I'm going to teach you the EXACT process I use not only to create gorgeous lashes that clients rave about…But also my strategies to be a standout lash artist that clients love and recommend...

Traci J.
Salon Vivace,
Pennsylvania, USA
I did the volume course. My lash business has really taken off. I did another online class...I was really disappointed, it was like a refresher. It did not even compare to your class. It wasn't in the same league. This is really what I was looking for.
Kaz "I know a chic"
Lash Technician
Since starting the course, my speed in doing lashes increased. As well as my ability to make sure there are no stickies. My clients are also commenting about how their lashes are enhancing their eye shape even more...
Tish B.
Lash Artist
I had a fear of online courses because you never know what you're going to get but this is seriously the best decision I have ever made.
Hi gorgeous,
I am Julia Mann.
I am the CEO and founder of Lash Tribe.
It has been my mission to empower women (and men) with not just skills, but the confidence they need for a thriving lashing business…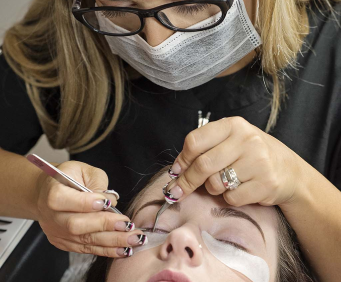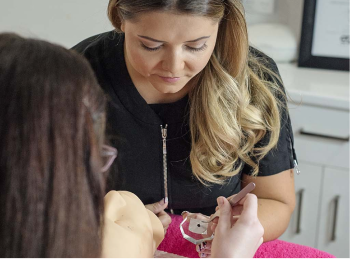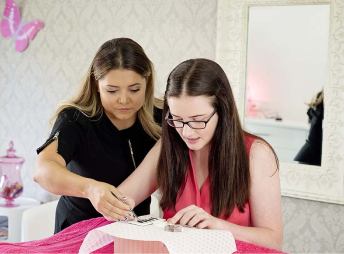 And since 2010, I have been teaching women and men to be lash artists , not only in Australia, but across the globe as well…
To date, I have successfully trained over 3700 students from all over the world and have spoken on large stages with up to 7000 people to teach them about business and social media marketing.
But this wasn't always the case…
I have been in the beauty industry for 18 years, and was involved in EVERYTHING -- hairdressing, cosmetic tattooing, eyelash extensions, and more…
Name it, I've probably done it…
And 12 years ago, I started my own hair and beauty business in my double garage…
Well, you might think I was already a big shot for putting up my own biz, right?
I was working many many nights. Sometimes until 11 pm in the evening...
And missing quality time with my kids and husband…
In short, I was overworked.
But the sad part is…
I was barely making any money.
I didn't realize this until my husband gave me "the talk" to look at my numbers.
Ugh... I did not like the sound of that.
For 2 years prior to my sit down with my husband, I hadn't been making any money...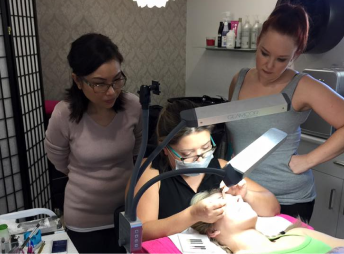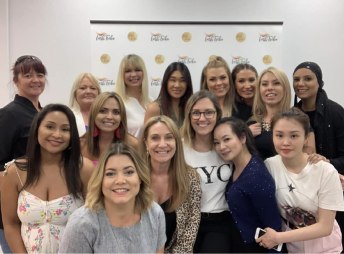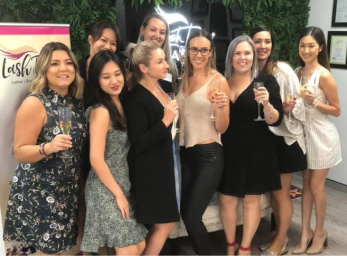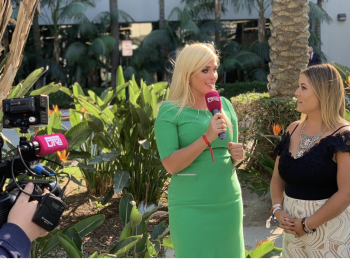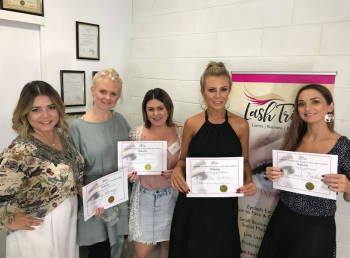 In fact…
I was losing hard-earned cash...
And it was a hard pill to swallow.
You see, not to brag but, I know I have the skills…
Clients come back to get their services done with me and even refer me to others.
But…
I was incapable of managing my business.
And that's when it hit me...
I wasn't charging enough and I wasn't concentrating on the important services: The money-makers.
I was giving away too many freebies, discounts, and charging lower than others cause I thought that's what I needed to do in order to make money.
It was also in hope that clients would like me, come back for more, and refer me to others…
I was wrong. It didn't work.
So, I decided to invest in several coaching programs and business courses.
All this to help me be equipped with what I needed to run a successful business.
And here I am today… I built 7 figure businesses over the last few years and founded one of the biggest Lash Academies in the world
>> Lash Tribe.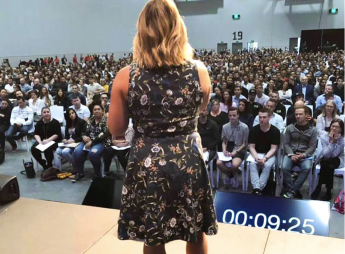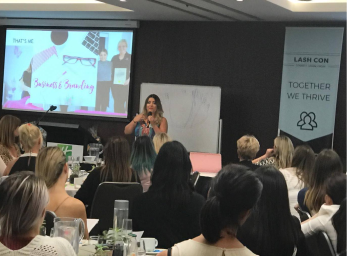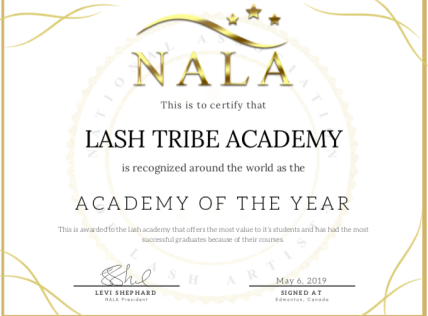 For the past years, Lash Tribe has received numerous recognitions and awards including: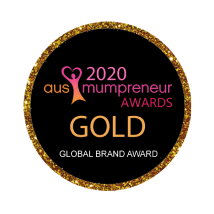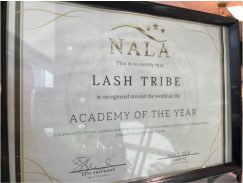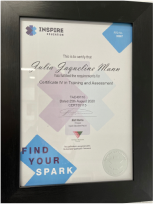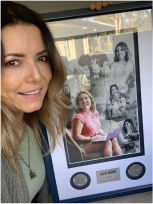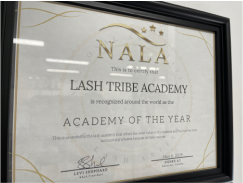 Winner of Global "Academy Of The Year" two years in a row.
AusMumPreneur Award Winner 2020
Global Brand Award Winner 2020
Global Mentorship Award Winner 2019
ABIA Finalist- Trainer Category
& the 7 figure Club from YourSocialVoice
And with my years of experience, I already know what works and what doesn't…
From applying lashes, to the right equipment to use, techniques to apply, to growing the business…
And that is one of the many things I share with every course I teach inside Lash Tribe…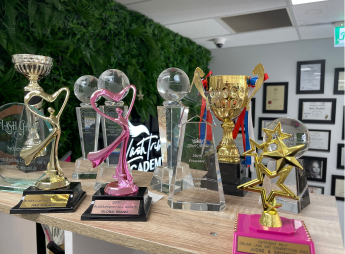 So, just when you think that all lash extension courses are the same…
So, just when you think that all lash extension courses are the same…
The LPP Strategy…
L stands for Learn
Know and understand the foundations and skills necessary to be a highly skilled lash technician…
P stands for Practice
It is now time to put everything you've learned into practice. This will cement your knowledge as you put them into action.
And finally
Position
This is what sets Lash Tribe alumni apart from other lashers… We'll teach you how to market and position yourself as the go-to lash expert in your area, including all the marketing tech and business stuff that most people dread.
With all of these, I am confident that you will be a successful and fully booked lash stylist in no time.
This is how the LPP strategy helped some of my students…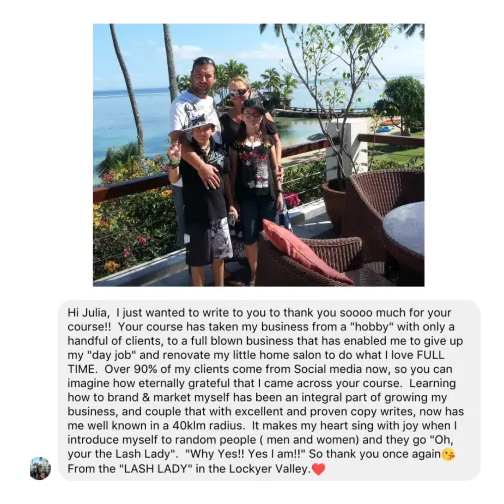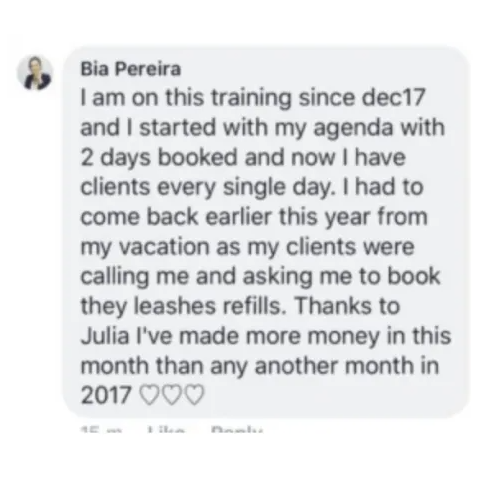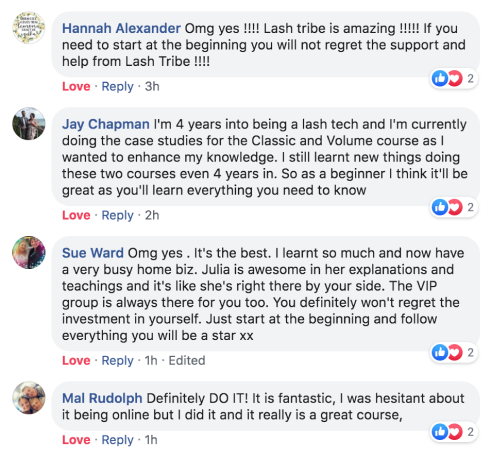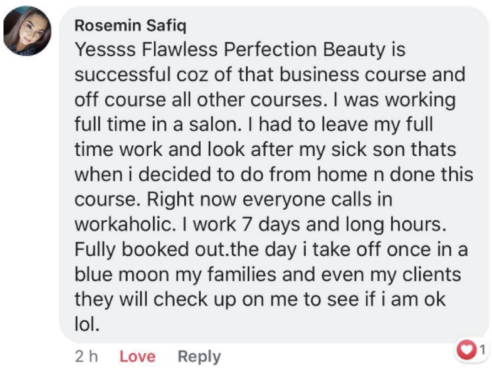 I understand…
Maybe you've already taken several courses…
Spent thousands of dollars…
But still feel completely lost and barely getting a hang of doing the business…
This is probably because...
Most of the in-person lash extensions courses teach you the very basic foundations and some techniques…
...just by watching a couple of short videos or attending a half-day workshop.
As a result, you are overwhelmed with so much information, crammed in so little time.
While other online lash courses have limited modules and access to the courses, with no ongoing support. So, you are left to your own devices after the training is over.
That's why even after taking a course, you still don't feel confident enough whenever you face a client…
Sometimes, you even feel that enrolling in such courses is just a waste of time- and money.
But, if you want to learn about...
The A to Z of lashes. It pays to know the basics...Learn the anatomy of lashes, growth cycle, and common lash diseases.

How to prep like a pro. Clients can smell your nerves. So, I will show you how to properly and confidently prepare and set up your equipment for fast and consistent lashing. I'll even show you how to have an actual consultation and prep your client's lashes.
The truth about isolation. You will learn how to properly isolate lashes, fast and efficiently (even the really difficult ones), and why others can't seem to get it right.
Eyelash extensions intensive. Everything you need to know about eyelash extensions. This includes knowing how to differentiate classic lashes and curls to specialty and colored lashes, as well as split lashes, camelia and flat and clover lashes for example. We will also go over the quality differences of pre-made volume fans.

Why tweezers matter. Discover the importance of choosing the right tweezer in every situation. I will also show you how to adjust and care for your gorgeous tweezers and how to find the sweet spot.

The lash experts' secret to troubleshooting. Working with saggy skin? Lashes keep falling? Droopy eye shape? No problem. Learn to identify and fix the problem right away. Lashes not lasting? No worries. I have included an extensive lash adhesive and cyanoacrylate lesson in the course. This will teach you the ins and outs of working with lash glue and how to make it work for you time and time again.
How to speed lash. You will learn a detailed approach on how to work faster and more efficiently...Whether you're doing infills or lash removals, lashing with this "Methodical Application" system is a breeze.

The truth about pricing. Feel confident in pricing your services and how to answer objections about them...
The secret of being a standout lash artist. Go from nobody to the go-to-Lash Boss. You will discover how to be an in-demand lash stylist in your area, and beyond...

Business Secrets: Discover my proven FREE and paid marketing strategies that will get you clients time and time again. Learn how to set up a successful FB Ad and hold a proper sales conversation via Messenger or Instagram that will convert an initial enquiry into a paying customer. This also helps you with any other services you might offer. Not just lashes :-)
We are currently doing this for our other students: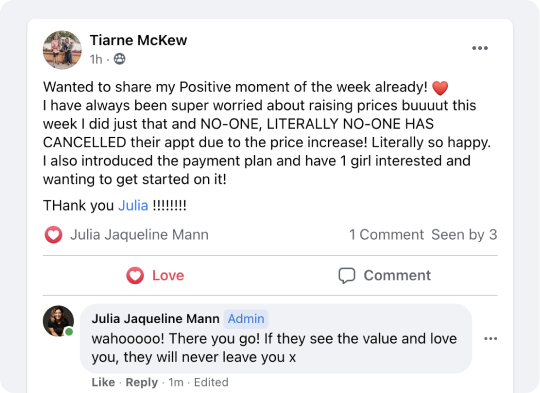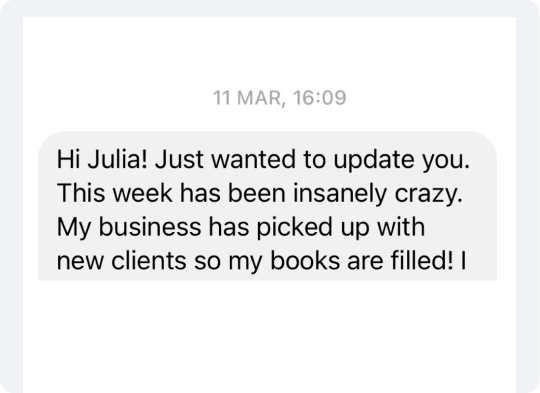 Some of Our Students' Work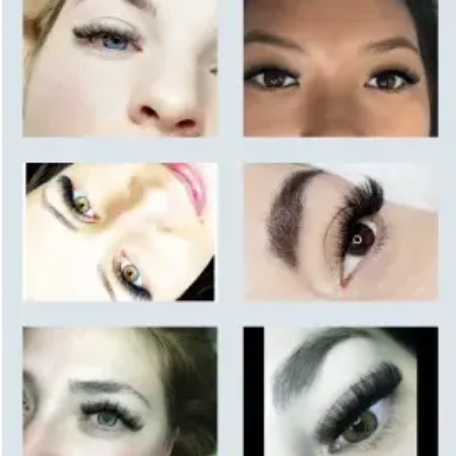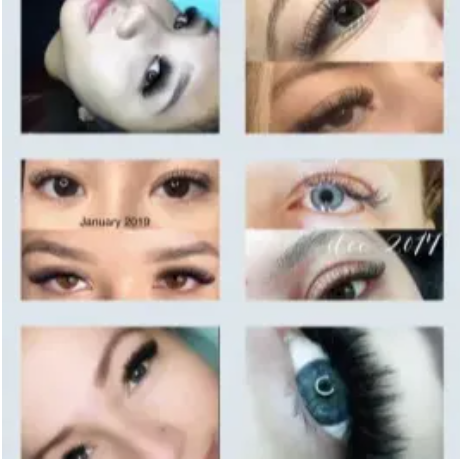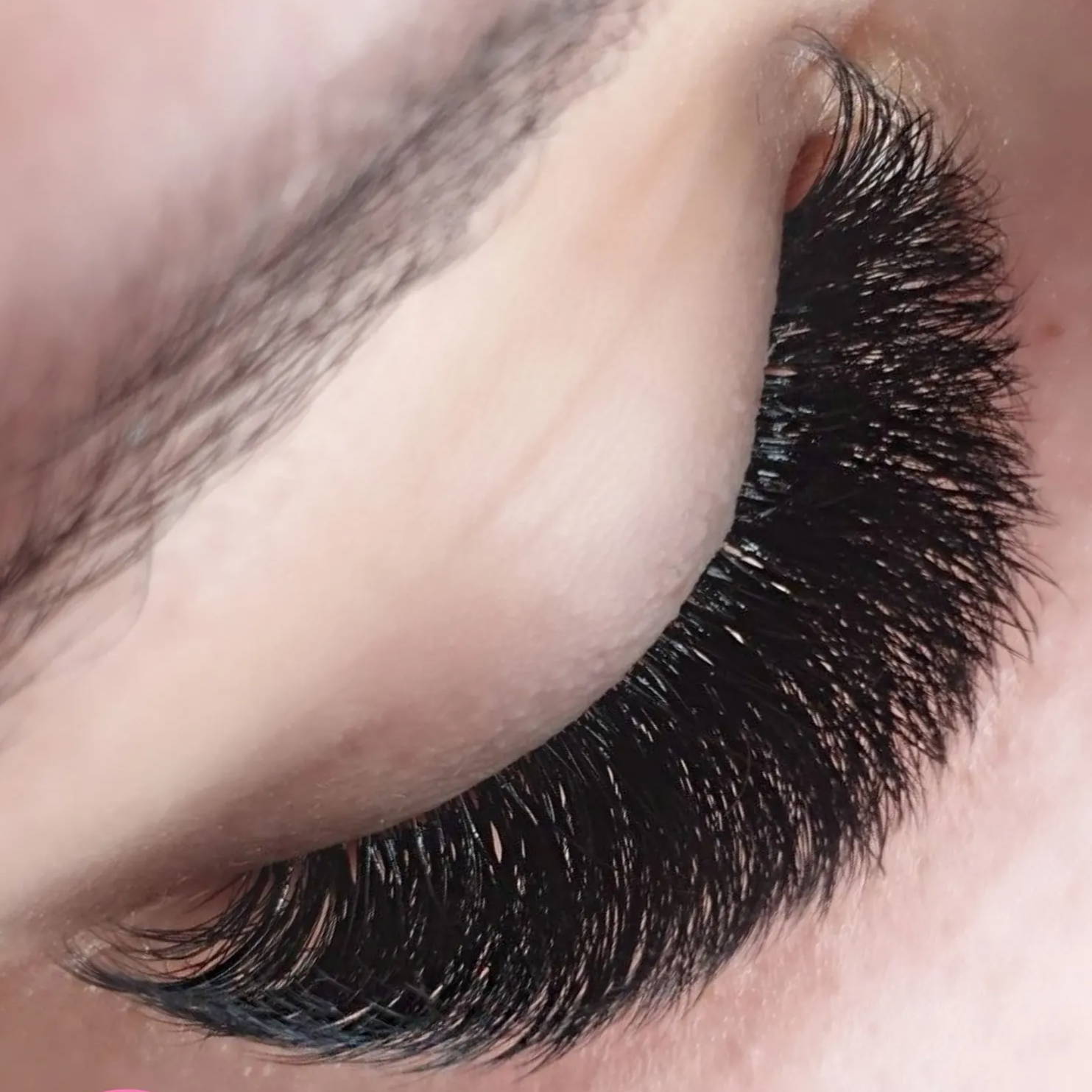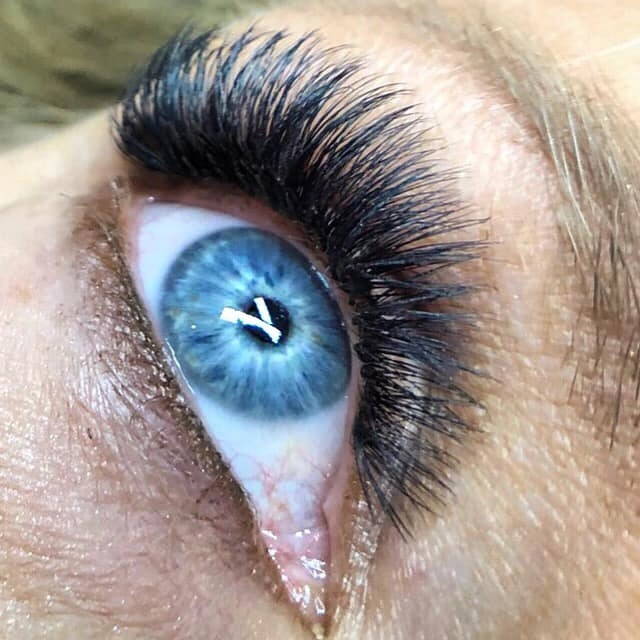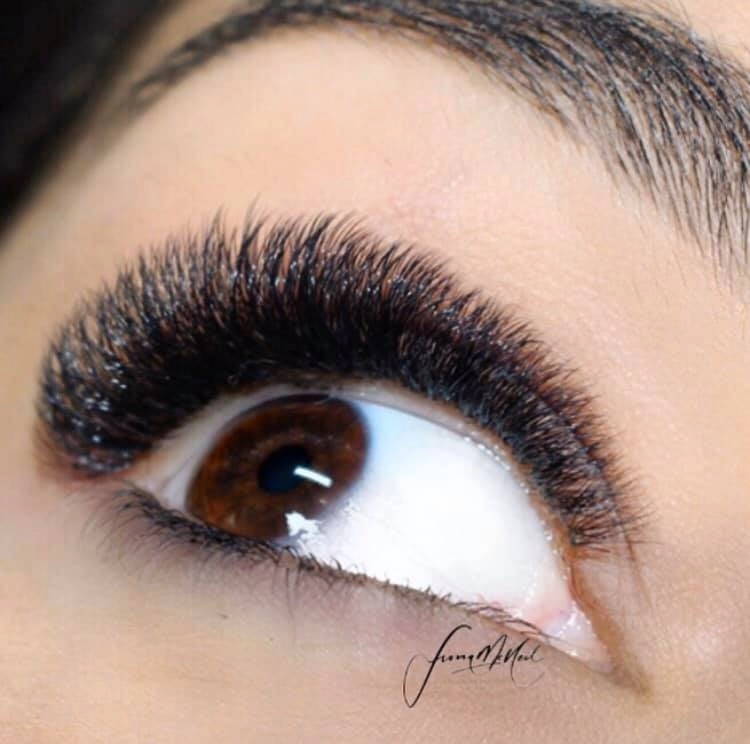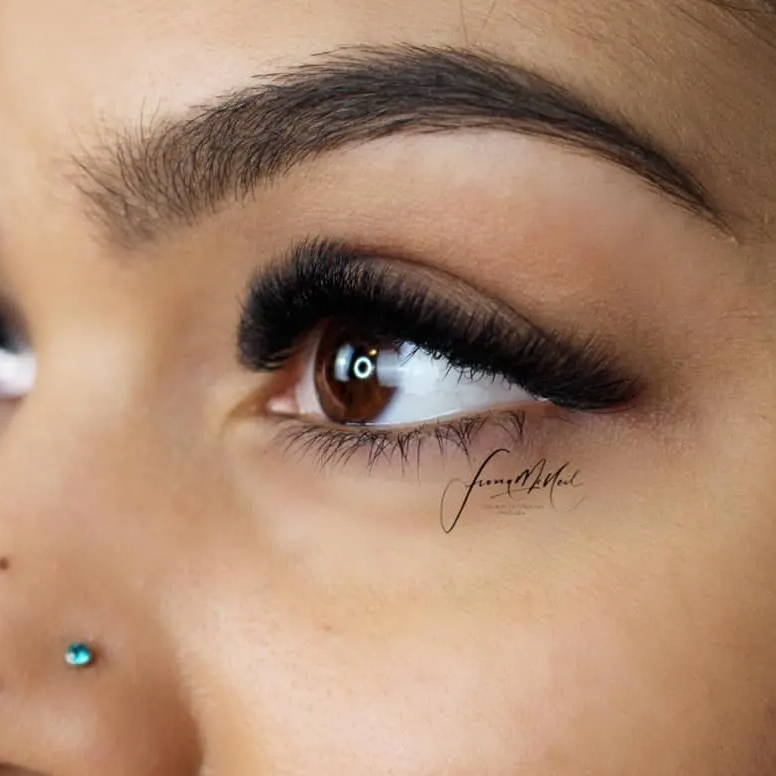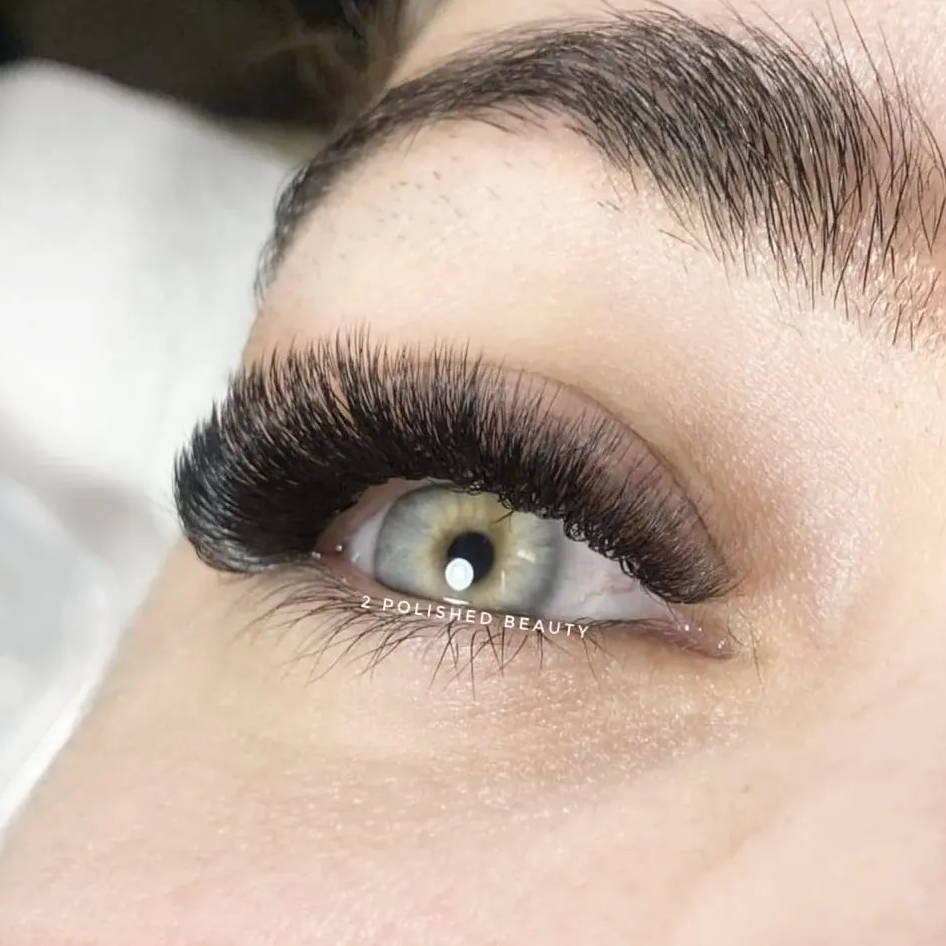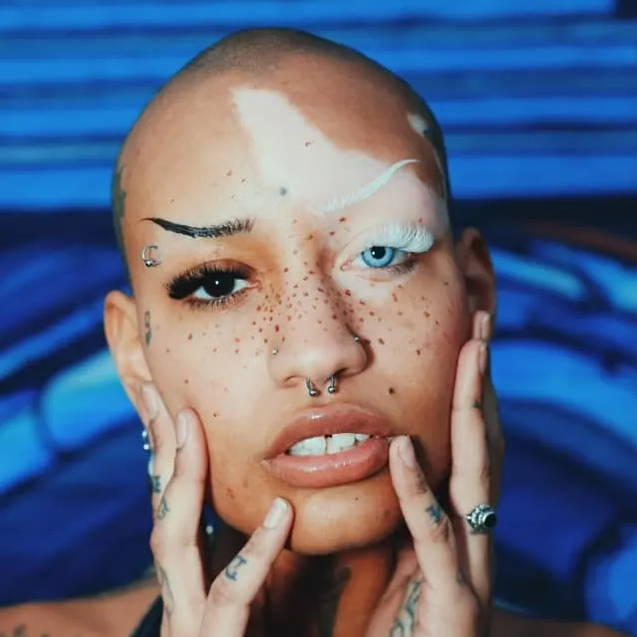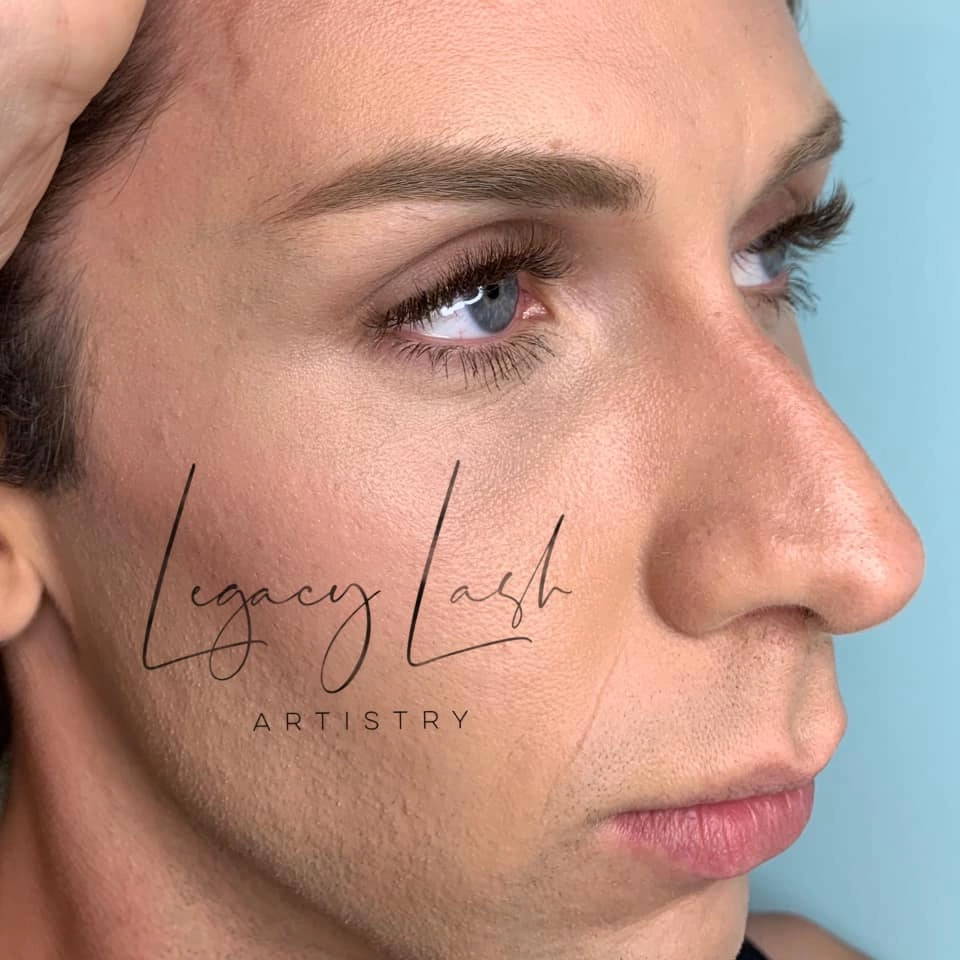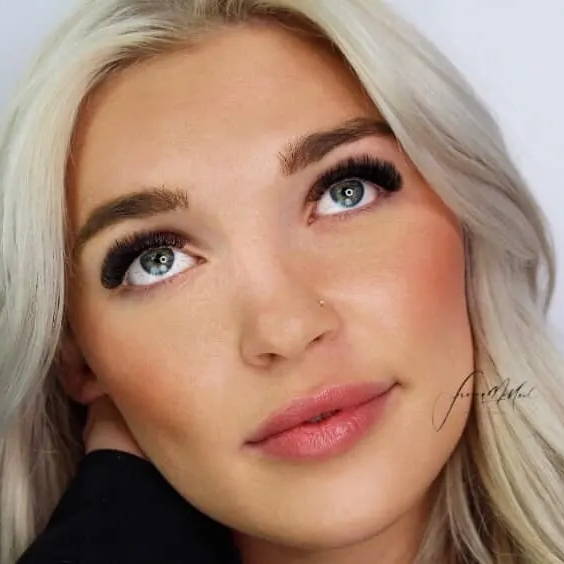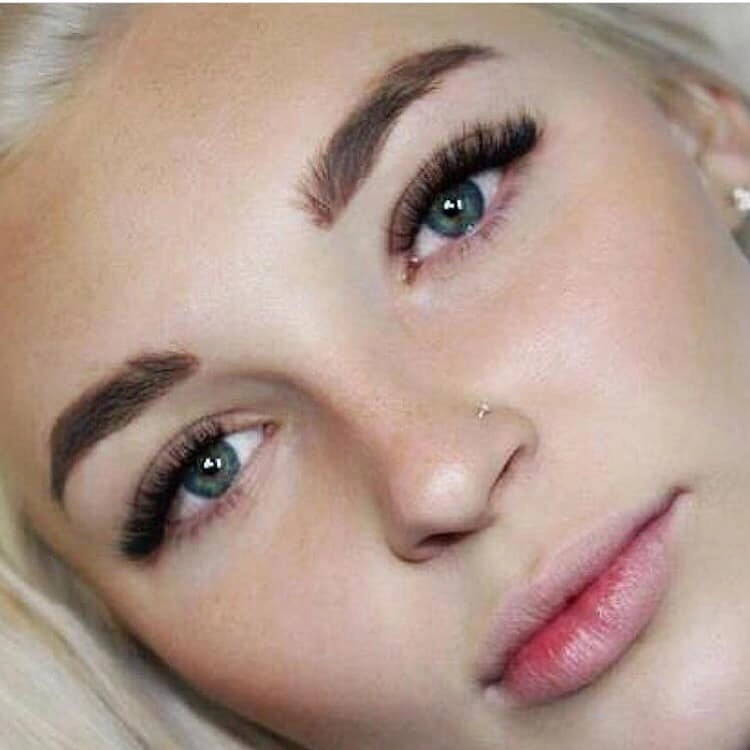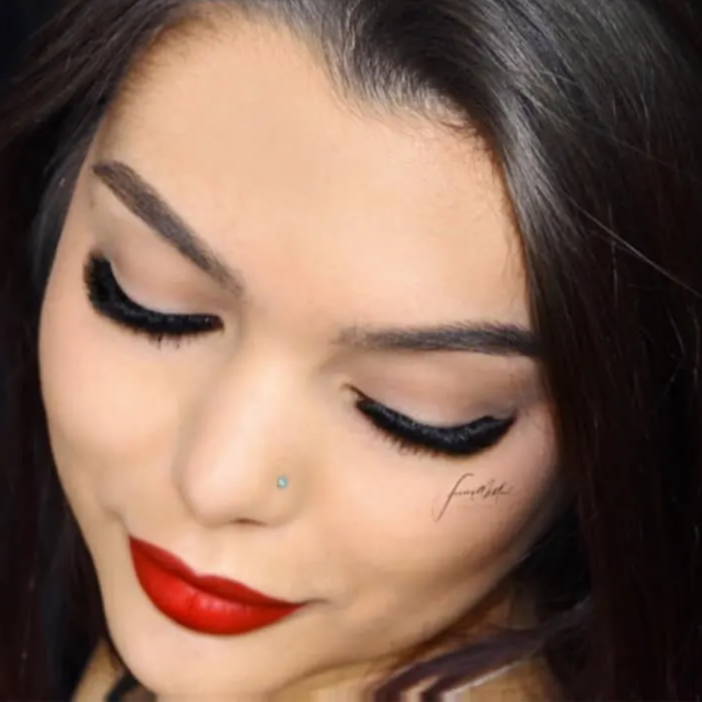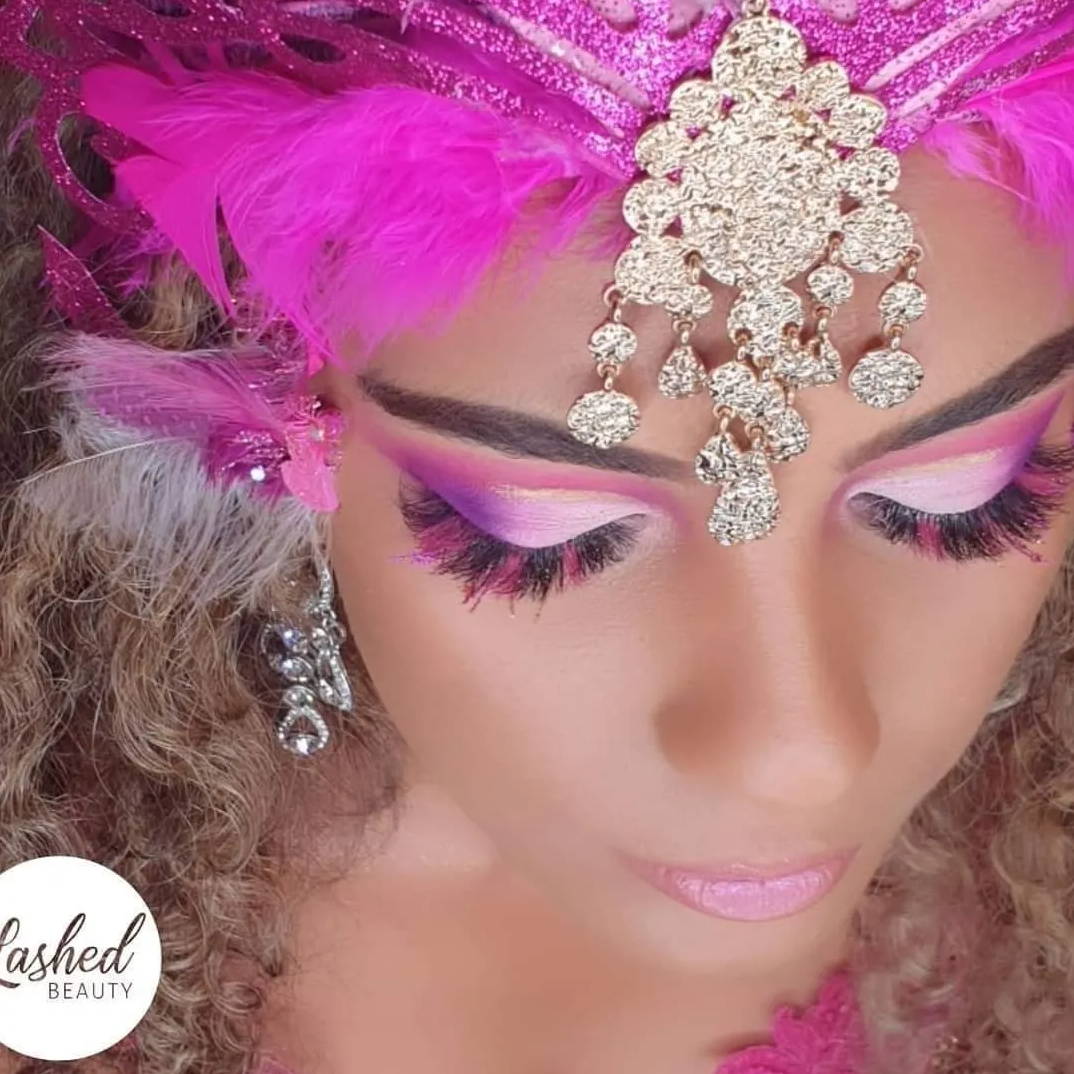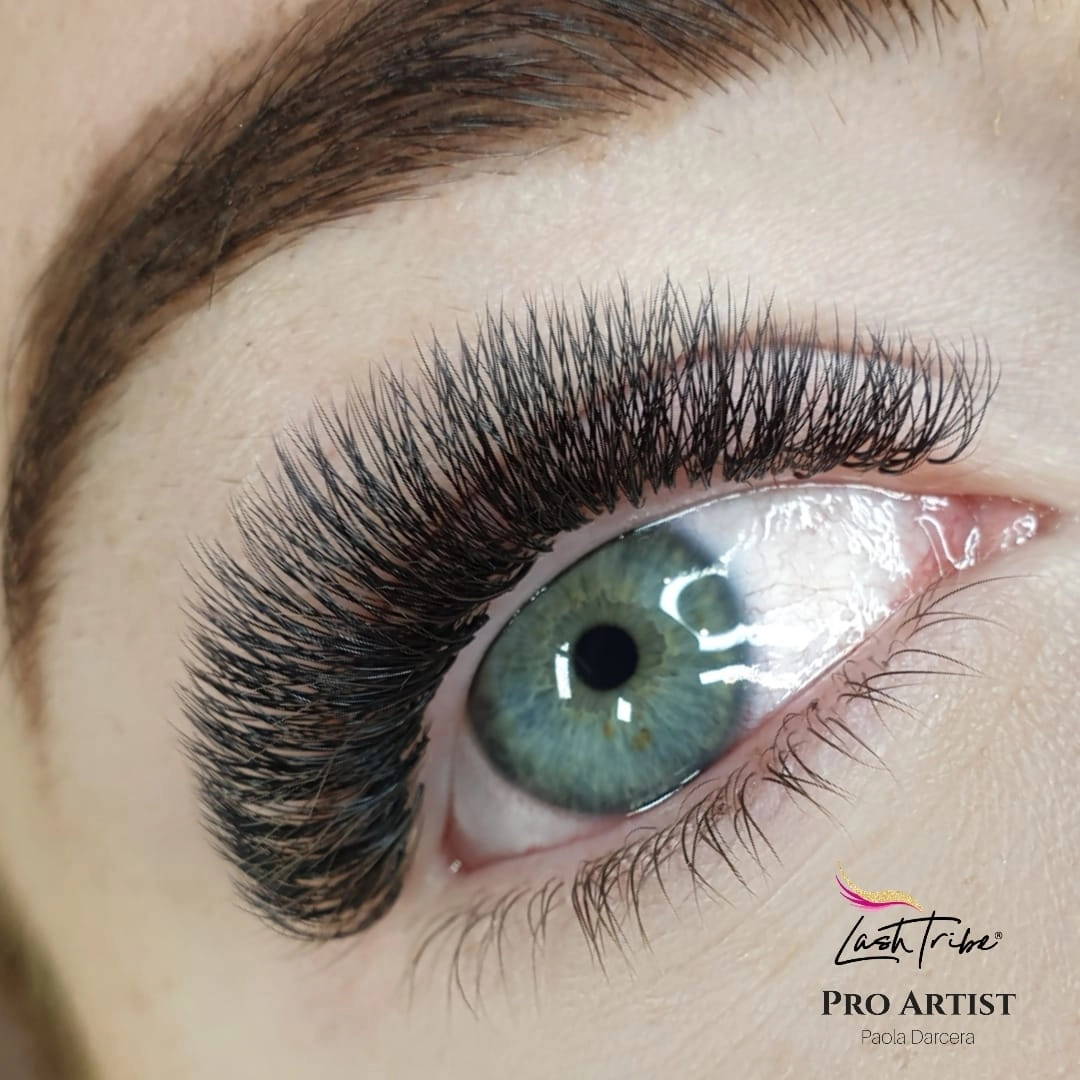 IF YOU:
You are a total beginner with no previous experience in doing eyelashes extensions

You are an experienced lash technician but still wanting to further improve

You are an action taker and ready to skyrocket your lash business to the next level

You would like to be surrounded by like-minded people that can offer you ongoing support

You wanna feel confident at dealing with clients and their individual needs

You wanna stop the overwhelm and actually get a step-by-step process of applying eyelash extensions safely and make your clients happy.

You want to be a stand-out Lash Artist in your area that clients love and recommend.

You would like HD Video recordings that you can go back to at any time if you forgot a particular step in lashing.
Then, the Lash Tribe's Kick Start Bundle is for you…
With this Bundle, you will receive the Classic& Russian Volume Lashes Online Courses, Business & Marketing modules' PLUS access to 24/7 On Demand support Groups.
Here's an overview of the lessons included in the Course.
Classic Lashes Course:
Infection Control, Workplace Health & Safety, 1st Aid
Anatomy of the eye, Lash growth cycle & Diseases
Products and Set up, Your Lash Kit
Eyelash Extensions 101
Eye shapes and Styling
Style Guide & Eyelash Mapping
Stacking and Capping
Before care, Client Consultation & Contra-Indications, Forms
Set up- Cleansing/Prepping the Lashes
Applying Pads, Taping methods
Lash Tile Set up, Tweezers and Pickup
Adhesive / Lash Glue and Correct Dipping
Isolation and attachment
Isolation on a practice head
Methodical Application = Speed
Patch Testing/Allergic Reactions
Removal & Infills
Specialty Lashes, Colored Lashes
Troubleshooting
Aftercare Instructions
Retail Products and Selling
Pricing
Avoiding No-Shows with a booking system
How-to: Photos & Apps
FULL SET Application
Lower Eyelash Extensions
Russian Volume Eyelash Extension Course
Classic vs. Volume
Eye Shapes and Styling
Tweezer 101
Patch testing
8 Volume Fanning techniques
Attaching on Practice Lashes/ Wrapping
Pads and Taping Techniques
Blending Lengths and Curls
Stacking, Capping & Bridging
Refills
Lower Lashes
Aftercare
How to Photos and Apps
And many more bonus and live videos!
The Pi-Formula
Style Guide and mapping
Products and Set up
Important Fanning Preparation
Dipping the Fan and Saving a Split Fan
Lash Cleansing and Prep
Speed and Methodical Application
Creating a dark Lash Line
Full Set on Model
Hybrid Lashes
Specialty Lashes/Colored Lashes
Troubleshooting
Pricing
BONUS: Several Business and Marketing lessons that will help you attract more clients and make more sales.
The Kickstart Bundle is an online course designed for:
Convenience: We understand that you may be a student, a full-time mum, or juggling other jobs. But, you still want to learn how to be a Lash artist. Now, you can learn at your own pace anytime, anywhere. Just let us send you the starter Kit, Get your phone, iPad, or computer and start consuming the modules.

24/7 Support: The best worldwide support in any online lash training courses.
Quality: Learn from the best in the business and more than 11 years of Industry experience | The LATEST Techniques and skill building exercises to develop and create Insta-worthy lashes.
Complete and in-depth curriculum: With more than 65 modules, learn everything you need to know to be a well-equipped, business savvy lash artist… From the foundations to the tips and tricks of starting and growing your lash biz.

Receive a FULL Classic and Volume Eyelash Extensions Starter Kit -With all the products and manuals to get you started working on your first 25 clients.
This Kit alone is RRP $844 AUD!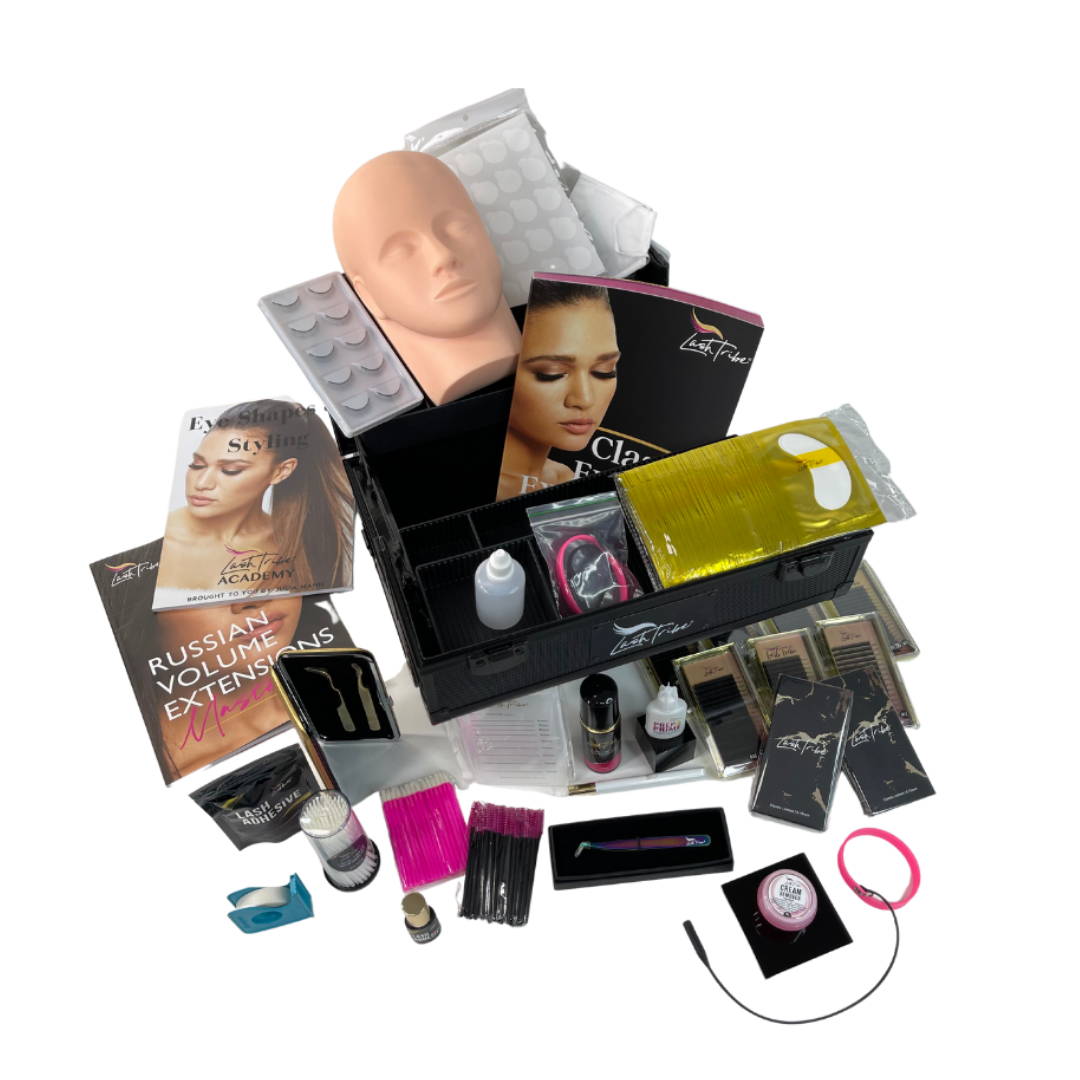 And it doesn't stop there…
You'll also get access these amazing bonuses when you enroll today…
BONUS 1
Your very own Membership website including all training videos.
This is not a course that you will just brush up on and forget. This is something that will provide you with in-depth lash knowledge more than what you think you need. You have life-time access to all Videos and will receive your unique login details.
Valued at
$997
BONUS 2
FREE VIP Facebook Group Access
Training is not enough without the support of a nurturing community. Be a part of our exclusive Facebook group of lash artists. Exchange stories, challenges and get your questions answered.
And the best part, you get lifetime access to this amazing community.
Valued at
$599/year!
BONUS 1
Your very own Membership website including all training videos.
This is not a course that you will just brush up on and forget. This is something that will provide you with in-depth lash knowledge more than what you think you need. You have life-time access to all Videos and will receive your unique login details.
Valued at
$499
BONUS 1
Your very own Membership website including all training videos.
This is not a course that you will just brush up on and forget. This is something that will provide you with in-depth lash knowledge more than what you think you need. You have life-time access to all Videos and will receive your unique login details.
Valued at
$97
BONUS 5
Salon Retail Sales with Guest Expert Lauren Bonnell
Lauren has partnered up with us to provide sales training so that YOU can make more money with retail products in your salon and sell in a natural, non-pushy way.
Valued at
$499
BONUS 6
20% Lifetime Discount on all lash kits and products from our shop.
PRICELESS
Now, maybe you're wondering…
"So Julia, how much does this cost?"
Classic Beginners Online Course with Kit $997
Russian Volume Lash Extensions Course with Kit $897
Plus the bonuses…
  Membership Site life-time access   $997
  VIP Facebook Group Access   $599
  Learning material, PDFs, and printouts   $499
  Money Mastery E-course with Guest Mentor Jessica Giles   $97
  Salon Retail Sales with Guest Expert Lauren Bonnell     $499
Frequently Asked Questions:
Will I receive full access to the Course right away?
Yes, as soon as you have signed up, we will give you access to the courses via your very own membership platform. Look out for your inbox for an email with your logins.
Do I have a time limit of when I can access the Course and its contents?
No. You will have lifetime access and can access the Courses as many times and whenever you wish.
Will I be Lash Tribe Certified once I pass the Courses?
Yes, you will be certified by Lash Tribe and receive a Certificate of Completion once we deem you competent.
Will I have ongoing support?
Yes, you will have ongoing support via our VIP Groups, as well as email support. Optional and If you wish, you can even book zoom calls with one of our trainers ( extra fee)
Yes. A FULL CLASSIC AND VOLUME LASH KIT will be shipped to you via express post (Free Australia shipping, overseas shipping extra). This Kit includes everthing to get you started and perform lash services on at least 25-30 clients.
Where do I re-purchase my products?
You can get everything from www.lashtribeshop.com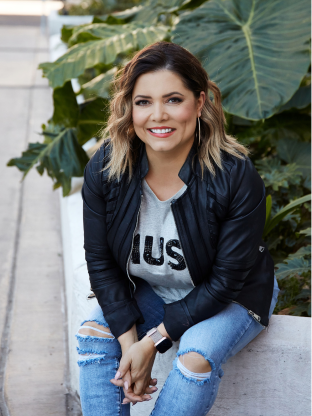 My guarantee to you is that you will absolutely love this course, just like hundreds of other boys and girls already do :-)

However, if you feel like you aren't able to create a full set of lashes…

Or you feel like you are lacking support, after you have gone through all of the lessons and applied everything you've learned…

I will personally jump on a zoom call with you or even have you come to the academy for a FREE half-day training course if you are local!

If you are still not happy with my training, I will give you a full refund…
And you can even keep the kit, worth over $800 dollars! I am that confident that you will absolutely LOVE our Lash Tribe Courses and Lash Family.

Sounds good?

You got nothing to lose but EVERYTHING to gain, gorgeous!
Okay, now it is your turn to make a decision and take action.
You have two choices that can lead you to two different paths...
Leave this page without enrolling in the Lash Tribe Kickstart Bundle...
And stay in the same situation where you are right now...maybe Google or YouTube a few things that may or may not work. But maybe you will also be left with zero to average lash skills...And still struggling to grow your lash extension business.
Yes, you can continue to live your life wondering what if...
Or choose...
Just say "yes" to this sweet opportunity right now... And invest in yourself and into your future and learn from someone who has built a 7-figure Lash Business herself.
Click the button below, enter your information, and wait for an email with your access to the course.
If you opt to take this path...
Let me be the first to say "Congratulations" to you! Here's to your success!
I can't wait to go on this journey with you and help you to become a successful and fully booked lash artist.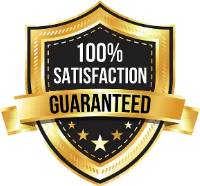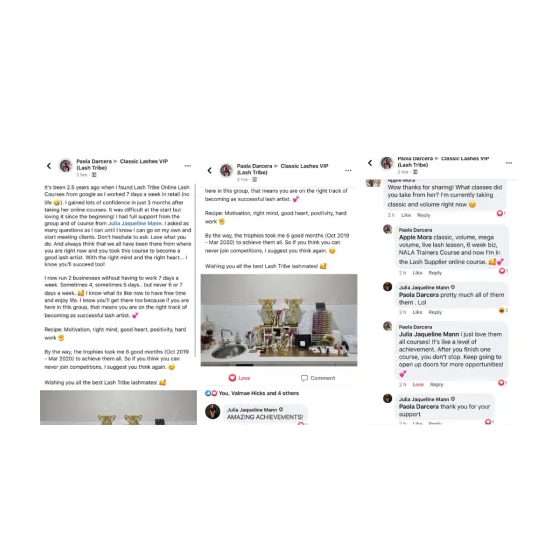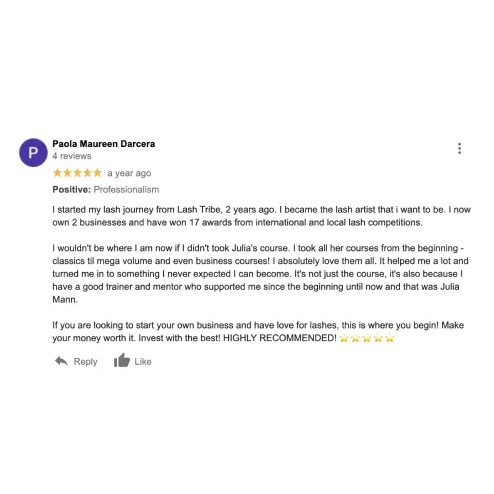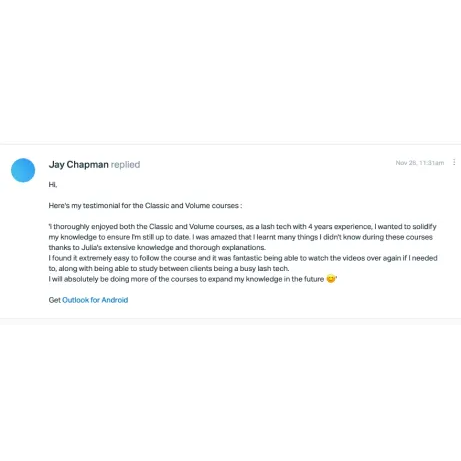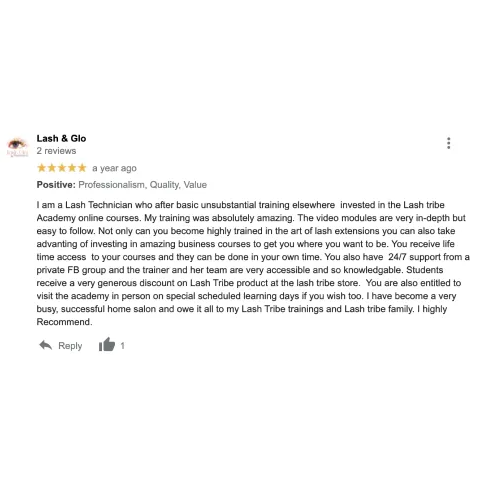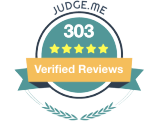 Lash Tribe Academy
3C/57 Oxford Street
Bulimba QLD 4171
Copyright © 2021 Lash Tribe.